About
ไฮแอท รีเจนซี่ กรุงเทพฯ สุขุมวิท
Hyatt Regency Bangkok Sukhumvit, located in the Sukhumvit area, is a popular choice for travelers. From here, guests can make the most of all that the lively city has to offer. With its convenient location, the property offers easy access to the city's must-see destinations.
All the services and amenities you have come to expect from Hyatt Hotels are right in the comfort of your own home. This property offers numerous on-site facilities to satisfy even the most discerning guest.
The ambiance of Hyatt Regency Bangkok Sukhumvit is reflected in every guestroom. linens, towels, internet access – wireless (complimentary), desk, shower are just some of the facilities that can be found throughout the property. The property's host of recreational offerings ensures you have plenty to do during your stay. Hyatt Regency Bangkok Sukhumvit is an ideal place of stay for travelers seeking charm, comfort, and convenience in Bangkok.
Check in S.M.
show some love ......
all SM channels and best hashtags
Give a review, tag friends, share into network/s 
Location
1 Sukhumvit Soi 13 Rd, Khlong Toei Nuea, Khet Watthana, Bangkok 10110
or Google map: Hyatt Regency Bkk Suk - pics / revws
note: map image 
IS NOT true North
, rotated for best view
Getting there: 
200 mtr walk thru skywalk access from
 Longdo map tips: transport, hospitality, tourism in longdo map best search
Videos
youtube video 

external link


shorter version
In  Production
Social media hub this page 
rotate mobile to landscape mode or use 
tip: use external link, match sample image to fly, jump, walk
tip: fly, jump, walk tricks shown in link "FREE Drop"
Mobile link: see get free app 
- link below
More info
embedded below larger window  
"Get the most use a Host" >
Bangkok BPAC Small cost Big Smiles!
SM channels
show the love... like, share and stuff 
do more .. 
Copy the media hub link / hashtags (above) and paste to your
post (Hashtags 
group posts into a stream
 ... cool!)
Hashtags this gig
Tip: Copy & paste these hashtags & web page url into your post for search match



Hyatt Regency Bangkok Hotel open Oct 2019 30flrs with rooftop, walk thru connection to skywalk on BTS 200m to station Nana, SM hub h

BEST HASHTAGS
#HyattRegencyBkkSukhumvit   Industry #BkkAccom   #BkkSukSoi13  related #BtsNana
 #BkkAchiever   #BpacApproved

   

 #EtBkkYes  


How to use Hashtags for Social Media


NEW TO TOWN 
Buy us a coffee
when I roam around town with a few bags of camera gear, phones and compass I get tired 
ultimately I prefer support for visit my local charity project 
Join our Community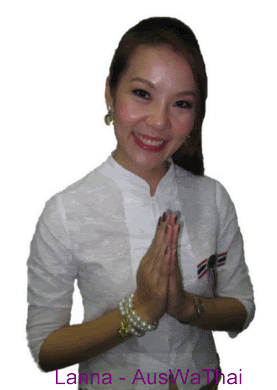 Personal Assistant  
(translated: Laeh kha suan dtua)
Our priority is You! 
We Orientate, Translate and Negotiate to ensure your seamless experience.
Tourism Bangkok
Prices from online booking services 
Other stuff
Recommended Events
Places visited  
Where we have been link
why try .. . see places of interest, sort table by any column
Bangkok Hospitality & Tourism
Donate Photos, videos to to our Community Groups
Become a Roaming reporter
how it works
News