About

Korean food at Sukhumvit Plaza

In the centre of Bangkok's busiest shopping and business district, Sukhumvit, a plethora of kimchi awaits. 
Sukhumvit Plaza, one of Bangkok's oddest architectural eyesores between Soi 10 and Soi 12, is also home to two floors of Korean restaurants, markets and specialty item stores. 
Informally known as Little Seoul or Korea Town (but without the karaoke bars you might expect), Sukhumvit Plaza has arguably the best Korean food in Bangkok , or at least the most options to choose from in one place. All of the restaurants in the plaza are comparable in both price—expect to spend around 300 to 500 baht per person—and food options, with personal charcoal grills at your table.
Check in S.M.
 show some Social Media love ......
  all channels, best hashtags
like, review, a tag, share 
just do it !
Location
อาคาร สุขุมวิทพลาซ่า Sukhumvit Rd, Khlong Toei, Bangkok 10110, Thailand
Google map link in SM menu for GPS navigation
note: map image may not be 
true North
, rotated for best view
200 mtrs from BTS (skytrain) station ASOK - view
Social media hub this page 
360 Spherical photos
Best view with smartphone
why:
VR: Virtual Reality effect, 
turn you or device at any angle 
Site: Theta:  
Powerful zoom in / out
click a thumbnail to watch in 360 
  - 
have fun morphing the images
Theta site lets you change the display styles - see options below images in Theta site or    

Virtual tour
Pending
in the meantime use street view 
rotate mobile to landscape mode or use 
tip: use external link, match sample image to fly, jump, walk 
tip: fly, jump, walk tricks shown in link "FREE Drop"
Mobile link: see get free app 
- link below
Tour zone Icons
Zone:
Sukhumvit
,
 icons Family, Shopping, Nightlife
FREE: Translate words, websites, written or audio, virtual keyboards ... online  
Prices from online booking services 
Escalator to upper levels 
Escalator to upper levels 
back section of ground floor
SM channels
show the love... like, share and stuff 
do more ..
Copy the media hub link / hashtags (above) and paste to your
post (Hashtags 
group posts into a stream
 ... cool!)
Pls share me
Tip: Copy & paste these hashtags & web page url into your post for search match



Korea town Sukhumvit Plaza near BTS (skytrain) Asok is a plaza multi floors of Korean eateries, general products, admin, retail and all associated with Korea ... https://thaibis.family/KoreaTownBangkok

BEST HASHTAGS
#KoreaTownSukhumvit  Industry  #BkkDining  

#BtsAsoke   #MrtSukhumvit   

#BkkFamilyFun     #

BkkAchiever   #BpacApproved

  

 #1NightBkk   

#BkkZoneSukhumvit





live hashtag links: click on a live hashtag link below to see how it works


How to use Hashtags for Social Media


Korea town Bangkok
NEW TO TOWN 
Buy us a coffee
when I roam around town with a few bags of camera gear, phones and compass I get tired 
ultimately I prefer support for visit my local charity project 
Join our Community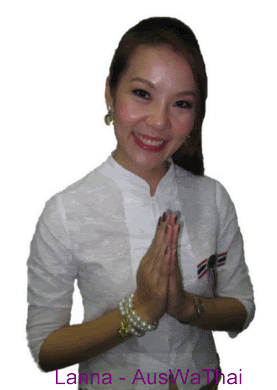 Personal Assistant  
(translated: Laeh kha suan dtua)
Our priority is You! 
We Orientate, Translate and Negotiate to ensure your seamless experience.
Tourism Bangkok
Prices from online booking services 
Other stuff
Recommended Events
Places visited  
Where we have been link
why try .. . see places of interest, sort table by any column
Bangkok Hospitality & Tourism
Donate Photos, videos to to our Community Groups
Become a Roaming reporter
how it works
News