Tailor House Bar - Asok
Open Oct 2018
small hole in the wall bar packed with goodies 
at the base of the stairs to BTS skytrain station on Sukhumvit 
Downstairs  - lively drawn passion colours and cocktail bar, gallery config with live music to the rear
Upstairs - Pool table, Darts, dining and more including outdoor balcony for smokers
Roaming reports
select a channel and see what people are saying 
or view the posts in our Community groups 
Check in S.M.
 show some Social Media love ......
Location
284 Sukhumvit Rd, Khwaeng Khlong Toei, Khet Khlong Toei, Krung Thep Maha Nakhon 10110
Google map link in SM menu for GPS navigation
note: map image may not be 
true North
, rotated for best view
50 mtrs from BTS (skytrain) station ASOK - view, exit gate South side
Bookings
check the prices from the various online booking services 
Accredited Viator (TripAdvisor) topic:  ??????    I  
Social media hub this page 
360 Spherical photos
Best view with smartphone
why:
VR: Virtual Reality effect, 
turn you or device at any angle 
Note: Images are hosted in different sites for different effects
Street view
Starting point:  Entrance - pic may not be current
Street view map tips summary
Desktop:  F

ullscreen: Icon top right | Arrows: direction; click to move | 

White frame on cursor: click to jump or zoom  

| Reposition: drag street Icon (orange person)

Smartphone: get Google street view app
Tour zone Icons
last 9 by latest edits:  open table to sort by any column
SM channels
show the love... like, share and stuff 
do more ..
Copy the media hub link / hashtags (above) and paste to your
post (Hashtags 
group posts into a stream
 ... cool!)
Pls share me
Tip: Copy & paste these hashtags & web page url into your post for search match



Tailor House (bar) Asok (formerly a Tailor shop) is a "hole in the wall" long gallery config 2 levels, live music downstairs and upstairs tables, chairs, darts, pool table and smokers balcony, SM hub https://thaibis.family/TailorHouseBarAsok

BEST HASHTAGS
#TailorHouseBar   #TailorAsokeBar  Industry #BkkBarLiveMusic  #BtsAsoke   #MrtSukhumvit 


 #

BkkAchiever   #BpacApproved

  

 #1NightBkk   #

BkkZoneSukhumvit



live hashtag links: click on a live hashtag link below to see how it works


How to use Hashtags for Social Media


NEW TO TOWN 
Buy us a coffee
when I roam around town with a few bags of camera gear, phones and compass I get tired 
ultimately I prefer support for visit my local charity project 
Join our Community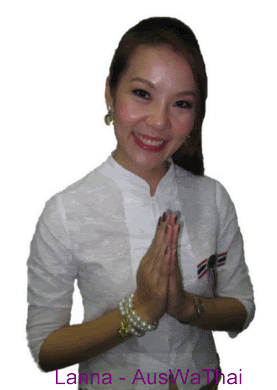 Personal Assistant  
(translated: Laeh kha suan dtua)
Our priority is You! 
We Orientate, Translate and Negotiate to ensure your seamless experience.
Tourism Bangkok
Prices from online booking services 
Other stuff
Recommended Events
Places visited  
Where we have been link
why try .. . see places of interest, sort table by any column
Bangkok Hospitality & Tourism
Donate Photos, videos to to our Community Groups
Become a Roaming reporter
how it works
News