Top
Tourism & Hospitality Industry
Free stuff
Directory Listing: 
Directory is in thaibis which has high traffic directed from 
2. Cross Index pages 
         Tour zones  I  
whats around BTS stations  I  reviews 
Not Free
Directory extras
Extras
Photos
Video/s
360 Spherical Photos
Map link
Social Media Channels
for price options (the more you purchase the more discount (less set up costs) see details in 
Directory Listing
Sponsor a visit
Invite B.Pac team to visit and experience your event
we create social media to update Directory listing and various social media channels 
Once we have visited we can give a review and add your venue to 
recommended directories 
Example
BTS station: nearby places 
Directory
Industry by tour zone
Social Media Posts
Events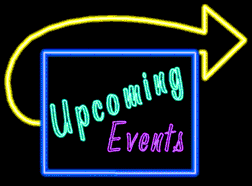 using Thaibis host page is the ultimate solution (see below)
Snippets 
1. approved events directory (appears bottom of 500+ pages) cost: 200bt
2. Post in Fbk Groups 
Header  per day / week  

200bt per day, 850bt weekly, 2200bt monthly  

Min charge 500bt 

Pinned post per day / week

Regular post per photos / content  

shared to various groups 10 / 20 groups
3. other sm channels: Twitter/ linkedin, Google+
Promotions
If it's a genuine offer we will add it free to our directory (see below)
additional ways to promote are available on fee basis
Thaibis page
Benefits
you can expand content beyond limitation of shelf products such as "Facebook Invite"
add additional content to best suit your program 
Our pages are google search indexed 
almost no limited to what you can add 
Prices are flexible based on overall selection, the more work per job/site the less initialise (set up) costs and if payment in cash or kind
Success steps
Your 

Facebook invite 
Photos
videos
map links

cross links to various pages such as facebook fan pages
Cost
Bronze  300bt 
Silver    500bt  - remove: ads Bangkok Tourism
Gold      700bt - host your post event photo album/videos
2. Pre event social media
Register in approved events directory (appears bottom of 500+ pages)

only if step 3 attending event

post to 

Facebook groups; 10 to 20 groups as required
twitter
Google+
linkedin
Cost: 
100bt set up, 100bt 1st channel, 20% disc additional channels  
50% discount on repeat posts
SM: content (photo/video and text) to be supplied 
3. attend event 
Photos / videos at Social Media level
360 Spherical photos / videos 
Cost: 
price on application: 1000 to 5000bt
Our goal is to create relevance, ideally attend with a group to show engaging photos of the event/product to share with photos / videos. The material is then used to create various generic and specific content to be posted in various channels.
create and/or collate photos / videos 
Post to

Facebook groups; 10 to 20 groups as required
twitter
Google+
linkedin
Cost: 
same as step 2 pre event media
other options:
Award prizes to guests with social media content and create further SM posts with link to next event and/or how to 
Media Channels
Content is populated thru a broad range of platforms and channels, depending on free or sponsored
we have over 100,000 members in Facebook Bangkok groups
channels across 30 + different media platforms
see all in the media page
Thaibis
example networks
Cross marketing 
Three (3) methods 
Directory: search engines
example below for Attractions

other: Industry / A

ctivity / 

Location / 

the best of 

and more


Directory: Places visited
example below

the summary appears inn all news articles


Directory: Newsflash 
Example below

the summary appears in all FREE directory pages
other directories are created for 
1. Food and drink by BTS stops
2. best of in selected areas
Places visited
We add or update the listing in the tourism directory 
Places visited summary appears in directory page of all places visited
Newsflash
Article presented with text, photos, videos and links
The summary below appears at the bottom of each newsflash
We can include credit of the reporter 
Newsflash summary appears at the bottom of all newsflash articles 
Call to action
1. Request a directory listing - Free or Sponsored 
2. Check existing directory listing to ensure current content
3. Request a Social Media visit
4. If you have promotions we can distribute