About
MRT / subway train system Bangkok  
2019 Major game changer for tourism into Old Bangkok City zone Rattanakosin
Sanam Chai station is a Bangkok MRT rapid transit station on the Blue Line, located underground under Sanam Chai Road located in Bangkok, Thailand. 
During the excavation of the site to build the station, multiple historical artifacts were found, such as coins from the reign of King Mongkut and King Chulalongkorn
Check in S.M.
 show some Social Media love ......
Why go
Takes you into the
Heart of Old Bangkok heritage zone
details in link tour icons this zone 
Location
ไทย 普桥 ถนน พระปกเกล้า Somdet Chao Phraya, Khlong San, Bangkok 10600, Thailand
note: map image may not be 
true North
, rotated for best view
Getting there
at Express Boat Pier N7 Rajinee 100m across foot bridge
Social media hub this page 
360 Spherical photos
Best view with smartphone.
why:
VR: Virtual Reality effect, 
turn device at any angle or better turn around while holding the device for 360 / Spherical view, 
Note: Images are hosted in different sites for different effect
Site: Theta:  
Powerful zoom in / out
click a thumbnail to watch in 360 
  - 
have fun morphing the images
Theta site lets you change the display styles - see options below images in Theta site or   

Street View
how to
1. Google street view (widget below)
2. Step inside 
3. tips and tricks
1. street view 
fly, jump walk
sample image: followed by live window
rotate mobile to landscape mode or use 
tip: use external link, match sample image to fly, jump, walk 
tip: fly, jump, walk tricks shown in link "FREE Drop"
Mobile link: see get free app 
- link below
Why tour here
Immediately behind is the famous wholesale Flower market known as "
Pak Klong Talaat
", the flower markets come to life around 6pm till 2am over an area of 1km square jammed packed with fragrance and billions of flowers that words can't describe.
just down the road is famous 
Wat Pho
 (temple) which is the home of Thai massage and 100ft long sleeping Budda.  visiting this place at night is really spooky and quiet and spooky 
and all around are Historical icons - you are in the middle of old Bangkok City home of the Grand palace
this is really an all day tour zone 
Bookings
prices from online booking services 
Social Media
SM channels & hashtags below
Like, review & share
your network will see your post when they visit the channel
more channels below.....  
SM channels
Copy media hub link / hashtags to your 
post 
Pls share me
Hashtags this gig
Tip: Copy & paste these hashtags & web page url into your post for search match



MRT (subway station) SanamChai is a game changer connection into old city of Bangkok, zone Rattanakosin (Temples, Grand Palace).. only 50 mtrs to the river Pier and famous Bangkok flower markets, SM hub

 https://thaibis.family/MrtSanamChaiStation

BEST HASHTAGS
#MrtSanamChai   Industry #TrainSubway  

 

#BkkFamilyFun     #

BkkAchiever   #BpacApproved

  

 #1NightBkk  #

BkkZoneRattanakosin



live hashtag links: click on a live hashtag link below to see how it works


How to use Hashtags for Social Media

River Icons
last (5)  by latest edits
Chao Phraya river tours
prices from online booking services 
Tourism Bangkok
Prices from online booking services 
Join our Community
Other stuff
Places visited
Where we have been link
why try .. . see places of interest, sort table by any column
Bangkok Hospitality & Tourism
Donate Photos, videos to to our Community Groups
Become a Roaming reporter
how it works
News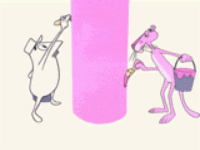 Page Views - click widget to expand view