Top
Pom Prap Sattru Phai is one of the 50 districts of Bangkok, Thailand. Neighboring districts are Dusit, Ratchathewi, Pathum Wan, Bang Rak, Samphanthawong, and Phra
About
Pom Prap Sattru Phai (
Thai
: ป้อมปราบศัตรูพ่าย, pronounced
[pɔ̂m pràːp sàt.trūː pʰâːj]
) is one of the
50 districts
(khet) of
Bangkok
,
Thailand
. Neighboring districts are (from north clockwise)
Dusit
,
Ratchathewi
,
Pathum Wan
,
Bang Rak
,
Samphanthawong
, and
Phra Nakhon
.
Location
Google map: Pom Prap Sattru Phai: pics / reviews
History
Pom Prap Sattru Phai is an old district established in 1915 when the districts of Bangkok were overhauled and replaced by 25
amphoes
. Later, two of the original 25, Sam Yot and Nang Loeng were merged into Pom Prap Sattru Phai.
The district was named after a fort (pom in Thai) southward of
Nang Loeng Market
. The fort was one of the
eight new forts
built along
Khlong Phadung Krung Kasem
during King
Rama V
's reign.
The Golden Mount (ภูเขาทอง or พระบรมบรรพต) inside
Wat Saket
(วัดสระเกศ) is probably the best known place in Pom Prap Sattru Phai. Its height is 63.6 m, making it easily seen from surrounding area. The
chedi
on the top is accessible via stairs circling up around the mount. The construction of Golden Mount began during King
Rama III
's reign but suffered from foundation stability problem. It was finished during the reign of King
Rama V
.
Wat Mangkon Kamalawat
(วัดมังกรกมลาวาส) or Wat Leng Noei Yi (วัดเล่งเน่ยยี่) is the most famous
Mahayana
temple in
Bangkok's Chinatown
. It is crowded on special days such as
Chinese New Year
and
Chinese Vegetarian Food Festival
(in the 9th lunar month). The temple holds an annual The Krajat (เทกระจาด) to donate food and consumer goods to the poor in the 7th lunar month.
Tai Hong Kong Shrine
(ศาลเจ้าไต้ฮงกง) is a Chinese shrine built to honor Tai Hong (1582-1670). Living in
Guangdong
, he helped people by giving food to the poor, treatment to the ill, and funerals for the dead who had no family. A group of merchants emigrated to Bangkok from China following the same path. With a donation from King
Rama VI
, the shrine was established. In 1937 the
Poh Teck Tung Foundation
was formed for rescue and charity work. It is opposite the shrine on
Phlapphla Chai Road
.
Other prominent temples in the district include Wat Thepsirin (also written Wat Depsirin) and Wat Phlapphla Chai with
Wat Khanikaphon
.
Ratchadamnoen Boxing Stadium
(also spelled "Rajadamnern") holds traditional
Thai boxing
(Muay Thai) matches and is an alternative boxing stadium to
Lumpinee Boxing Stadium
.
Varadis Palace is the former residence of Prince
Damrong Rajanubhab
. Built in 1911 by the German architect Karl Dohring, it is in a large garden. After restoration in 1996, it houses the Prince Damrong Rachanupab Museum and Library.
Markets
Bobae Market
(ตลาดโบ๊เบ๊) is a major low-cost fabric mart. It is on a section of Krung Kasem Road between Lan Luang Road and
Bamrung Mueang Road
on the northeast border of the district. The area is currently under renovation by Bangkok Metropolitan Administration (BMA) and the market is closed.
Khlong Thom
(คลองถม) is an electrical and electronics marketplace. It was once a famous night market where vendor stalls extended onto pavements and alleys. Goods, including second hand, or sometimes stolen, were available from Saturday night to Sunday morning. The night market has now been closed as part of pavement cleanup campaign since March 2015.
[2]
[3]
Nang Loeng
(นางเลิ้ง) is a Thailand's oldest land market and historic neighbourhood.
Map zones
Compare zones
1st (9)  > Sorted by Zone:  
see all at 
we tag into the local map service, "LONGDO" adding a special tag word, below the map image is the link to see in the map
map tips:  re position the market and refresh the search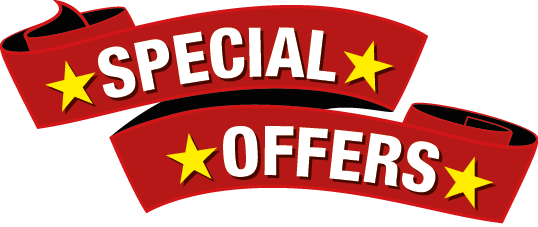 when we find them we add to 
pls do tell us more so we can update the list
New to town?
Be Served
Serve yourself > D.I.Y. 
New 
to town?
Bangkok 
Novice to Advanced
, multiple search engines
Group leaders
 "
tour database
", logistics on 600 venues (free support for developers)
Tour zones
Buy us a coffee
when I roam around town with a few bags of camera gear, phones and compass I get tired 
ultimately I prefer support for visit my local charity project 
Join our Community
Tourism Bangkok
Hotels nearby
Other stuff
Recommended Events
Places visited  
Where we have been link
why try .. . see places of interest, sort table by any column
Bangkok Hospitality & Tourism
Donate Photos, videos to to our Community Groups
Become a Roaming reporter
how it works
News