Top
Sing Sing Theater
A twist on the now famous
"Maggie Choo's
", Sing Sing is capturing the attention of all how dare enter.
way out there designer Ashley Sutton's (Iron Fairies, Mr. Jones Orphanage, Fat Gutz to name a few) has done it again
Immense infusion of Iron and Wood, deep land colours, like you are in a 50's cinema and chinese late night cabaret bar - awesome
It's fair to say this venue is catering to a more mature crowd than you will likely find in other Bangkok clubs, with a cocktail menu to match. Premium liquors and creative signature concoctions are the order of the day but don't expect much change from 500 baht.
Logistics 
Atmosphere: Sophisticated ..Cinematic, retro-futuristic chinoiseries den to stage your nocturnal escapades.
Stars: 5 >  Price: Medium > 
Levels: 4 (or was it three), dance floor surrounded by theater 
Language: English and Thai
Open: Tuesday to Sunday (Closed Monday)
Tourist attraction: Yes > Photo ops 
Best viewed in smartphone / tablet
Controls: Smartphone: turn device in any angle or swipe / pinch 
screen with finger
(Desktop) Resolution: bottom right | Zoom: double click | Full page: top right | rotate: mouse
Check in S.M.
show some love ......
all SM channels and best hashtags
Give a review, tag friends, share into network/s 
Location
Sukhumvit Rd Soi 45, klong toey, wattana, Bangkok 10110 Thailand 
Longdo map link
is Thai & English for taxi driver,
Google link below in Social media menu for GPS navigation
Getting there: 
360 Spherical
360 Spherical photo/video
 is best viewed in smartphone / tablet
1. Quality: select HD  (
gear icon
in corner of player)
2. Smartphone: turn device in any direction, 
rotate with finger swipe or pinch zoom
If you can not rotate screen/view see help note below
This 360 spherical is experimental
place your smartphone inside the cardboard and .. wow  
Facebook album at B.Pac - open album
Gallery this page in SM links below or google search
Google street view
Starting point:  Entrance 
Street view map tips summary
Desktop:  F

ullscreen: Icon top right | Arrows: direction; click to move | 

White frame on cursor: click to jump or zoom  | Reposition: drag street Icon (orange person)

Smartphone: get Google street view app  
HOW TO access "Street view and 360 Photo Spheres":  from google map drag street view Icon to Position 
help video
Hotels Nearby
Tip: Copy & paste these hashtags & web page url into your post for search match



Sing Sing Night club Theater is to be on your list, a

Cinematic, retro-futuristic chinoiseries den to stage your nocturnal escapades in Suk Soi 45 Bangkok, SM hub 

http://goo.gl/zBxhkB

  



BEST HASHTAGS


#SingSingBkk  Industry 

#BkkNightClub

 

#BkkSukSoi45

#BtsPhromPong 

#ZoneSukhumvit #BkkTourIcon #BkkAchiever #BpacApproved #1NightBkk #EtBkkYes



live hashtag links: click on a live hashtag link below to see how it works



How to use Hashtags for Social Media


SM menu QR Codes
No typing, just point & scan 
for instant access
Social Media QR Menu: Pending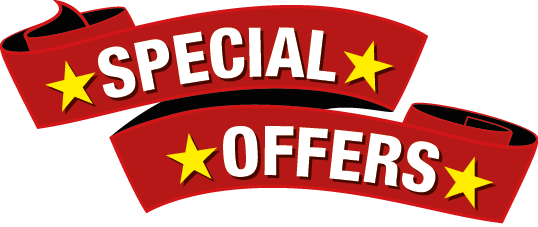 when we find them we add to 
pls do tell us more so we can update the list
Be Served
Serve yourself > D.I.Y. 
New 
to town?
Bangkok 
Novice to Advanced
, multiple search engines
Group leaders
 "
tour database
", logistics on 600 venues (free support for developers)
Tour zones
Buy us a coffee
when I roam around town with a few bags of camera gear, phones and compass I get tired 
ultimately I prefer support for visit my local charity project 
Join our Community
Hotels nearby
Other stuff
Recommended Events
Places visited  
Where we have been link
why try .. . see places of interest, sort table by any column
Bangkok Hospitality & Tourism
Donate Photos, videos to to our Community Groups
Become a Roaming reporter
how it works
News